Face Mask Maker Machine Facial Treatment DIY Automatic Fruit Natural Vegetable Collagen Home Use Beauty Salon SPA Care Eng Voice
Specification
Item type: Vegetable Face Mask
Material: ABS+Stainless steel
Color:White
Voltage:AC 110-240V
Power:90W, 50/60Hz
Temperature to DIY:80 ℃
Maximum Water:90ml
Voice:English Voice
Mask making time: 5 minutes
Machine Weight:450g
Machine Size: 119*119*165mm
Mask Plate Size :226*170*10mm
Product Include
1 x Mask machine
1 x Mask plate
1 x 100ML cup
1 x Cleaning brush
1 x English manual
1 x Power cord
1 x Mask knife
1 x 32 pcs Collagen
1 x box
Features:
1. Natural fruit and vegetable facial mask machine. No preservatives, no lead, no mercury or other irritating substances. Super Safe and Healthy, absorb faster, better for skin; Private custom, making masks depend on your skin, DIY various kinds of facial mask by pouring the juice of the fruit and vegetable, or tea, milk, soybean milk, honey, beer and red wine, essential oils, herbs, flowers, eggs, etc.
2. The mask will be formed evenly automatically on the ABS mask plate by only pouring the liquid, no need of paper mask and no need to have a spoon to shape it. Ensure the mask be more perfect and better fit the face skin
3. Quiet, automatic, easy to operate, only one power botton to control all the programs, Click the power button to   switch or comfirm the mask making mode and the cleaning mode. Economy and convenient way to do a safe facial beauty at home. Detailed operation steps please according to the instructions.
4.  Easy to clean. If you add the the same fruit, you can use foreverlily continuously without cleaning the item; if not the different fruit, you can pour water to press the right button to clean it . You don't need to open the machine or wait for water cooling off to wash it. Just Operate by pressing the button in a convenient,time-saving,  energy-saving way.
1. Can I use 100 degrees of boiling water to clean it?
Can not be used for high temperature water, which will seriously affect the service life of the machine.
2. Can I mix fruit and vegetable juices with fruit and vegetable grains or pomace?
The skin cannot be absorbed and may block the flow of liquid.
3. Can I make a mask or wash the machine with 100ml or more than 100ml of water?
No. Machine set total amount 60ML water + 20ML nutrient making mask and 80ML water cleaning
4. After making the mask, forget to pour out the liquid. What should I do if the mask is solidified in the machine?
Connect the power cord and press the Control Key to heat up. After 5 minutes of heating, press the start button to export the liquid
Note :
1. Honey, milk and other nutrient solutions are dense, please use water to dilute.
2. Make a mask must follow the voice prompts.
3. The total volume of the mask machine must not exceed 90ml.
4. Do not clean it under the flush water directly .
5. During the operation ,do not put your hand or hard objection inside the machine.Keep there isat least 10 CM distance from the edge of the table.
Tip :
Please note the product is not including the juice squeezing function, foreverlily please prepare 20ml juice before making the mask, and mix the juice with the water in proportion according to the instructions.


Electric Vegetable Face Mask Maker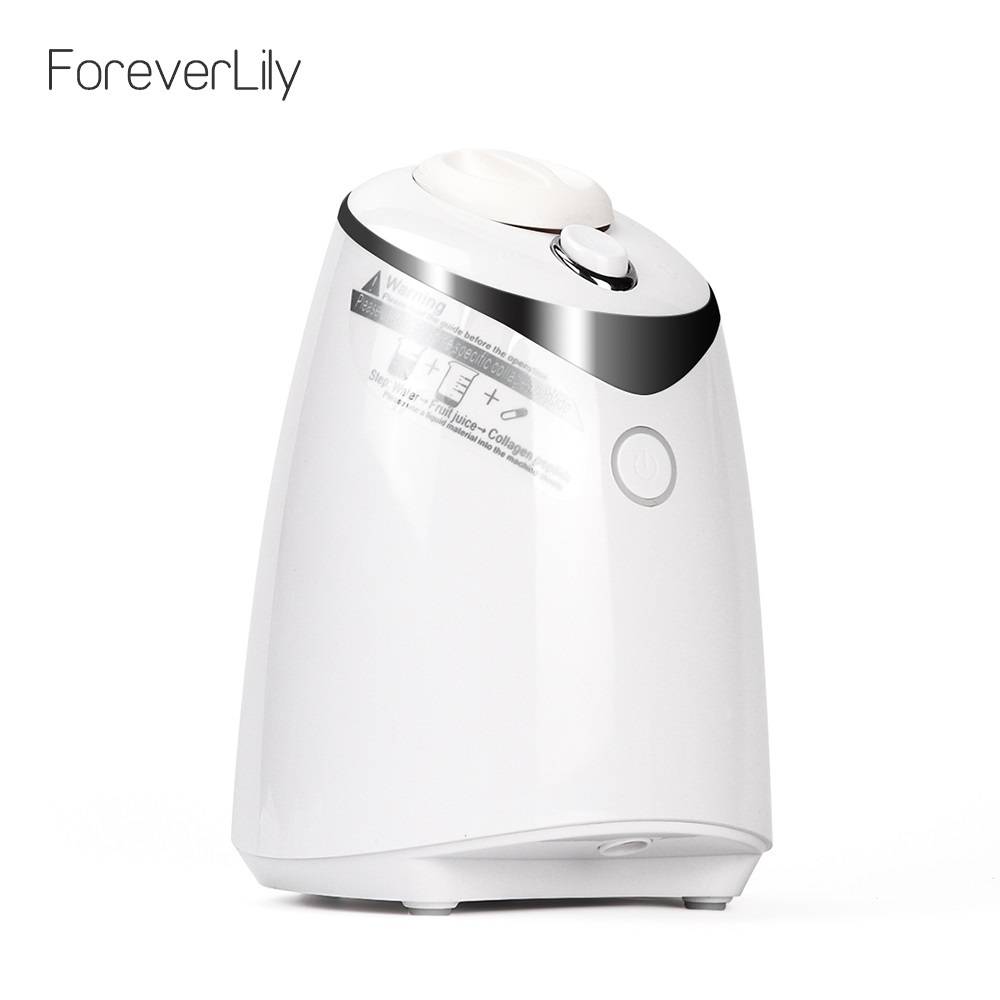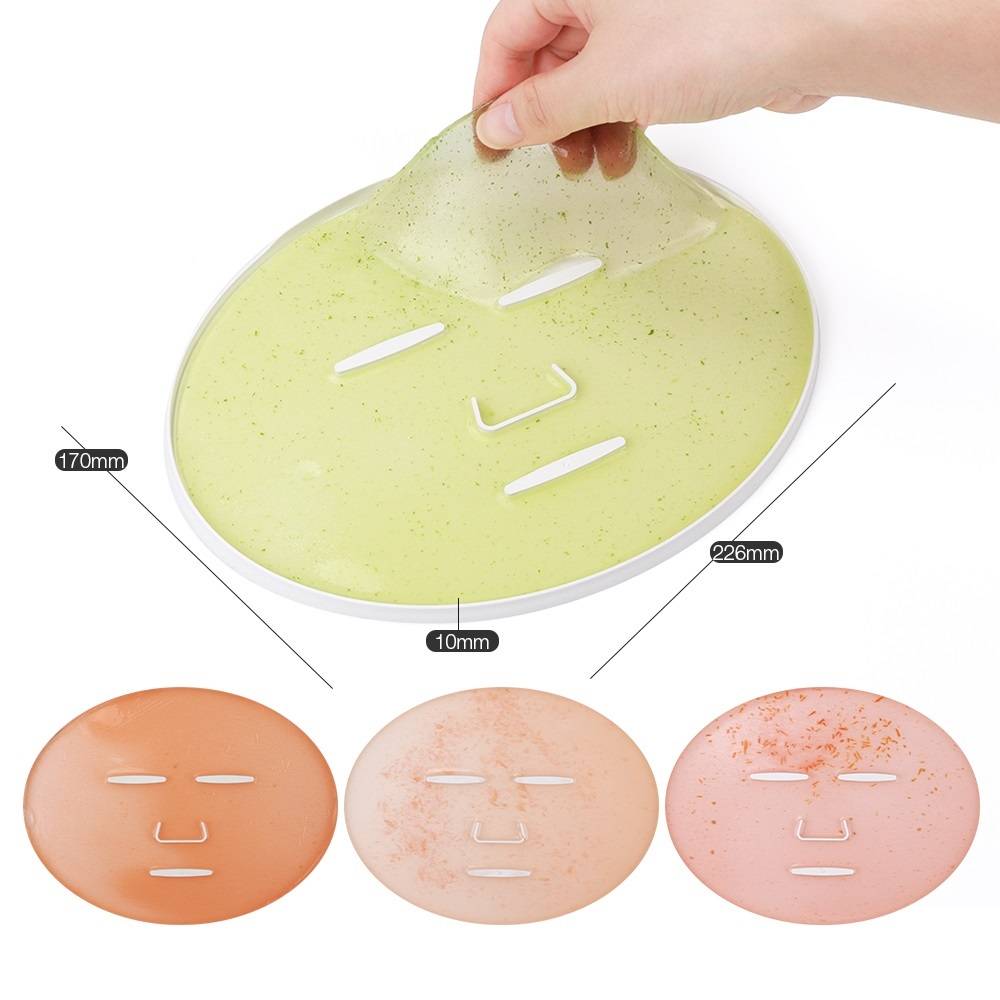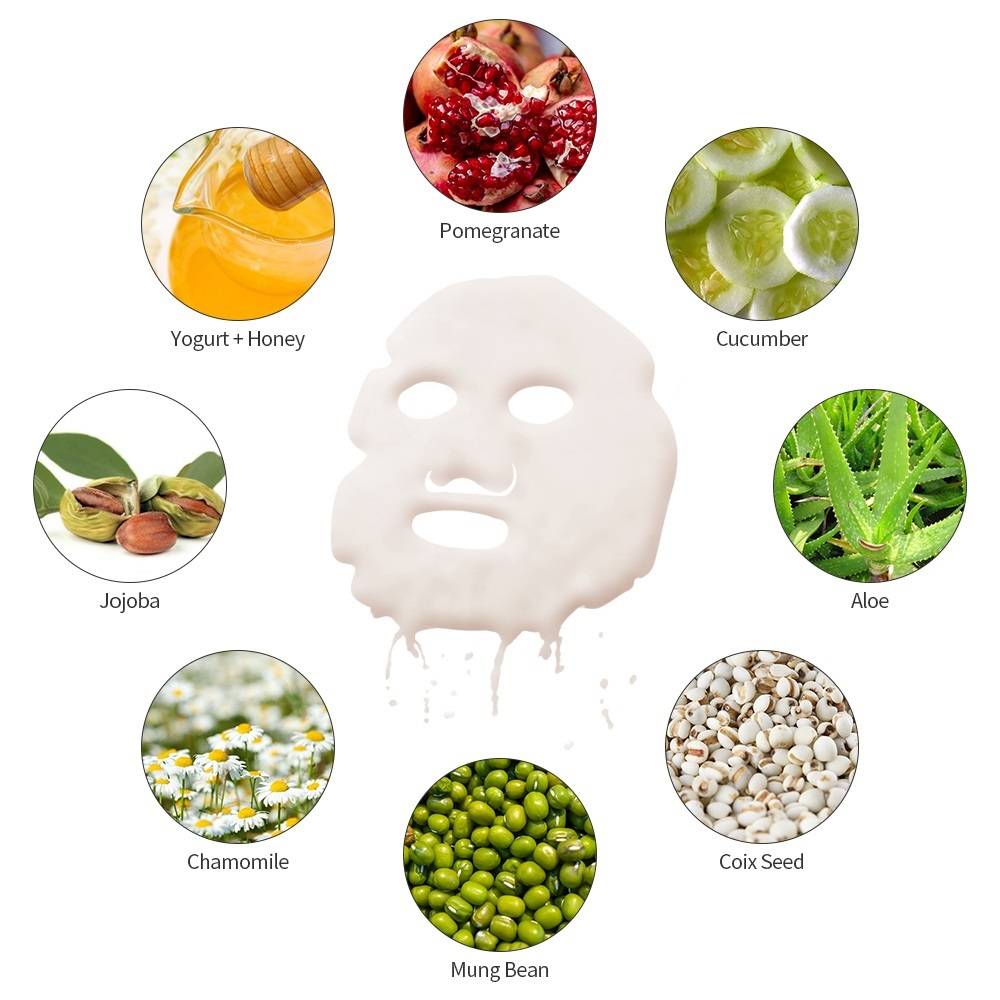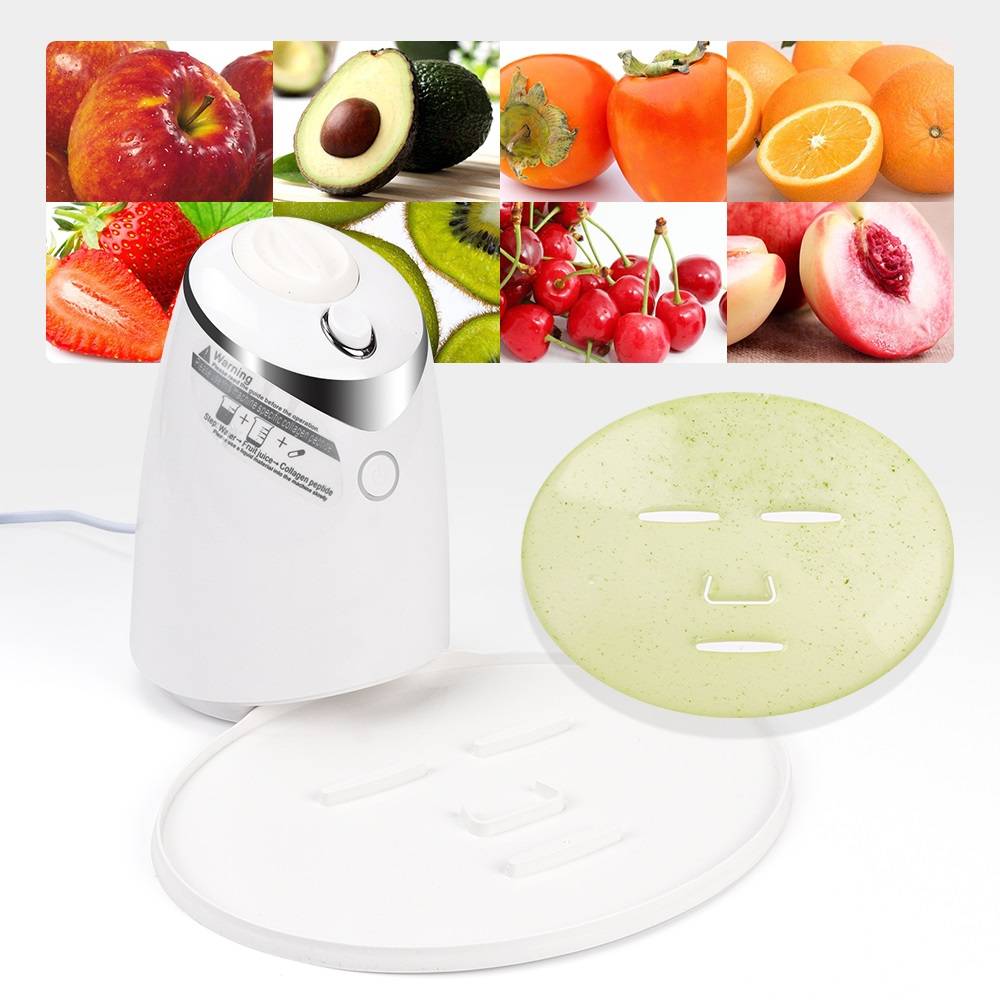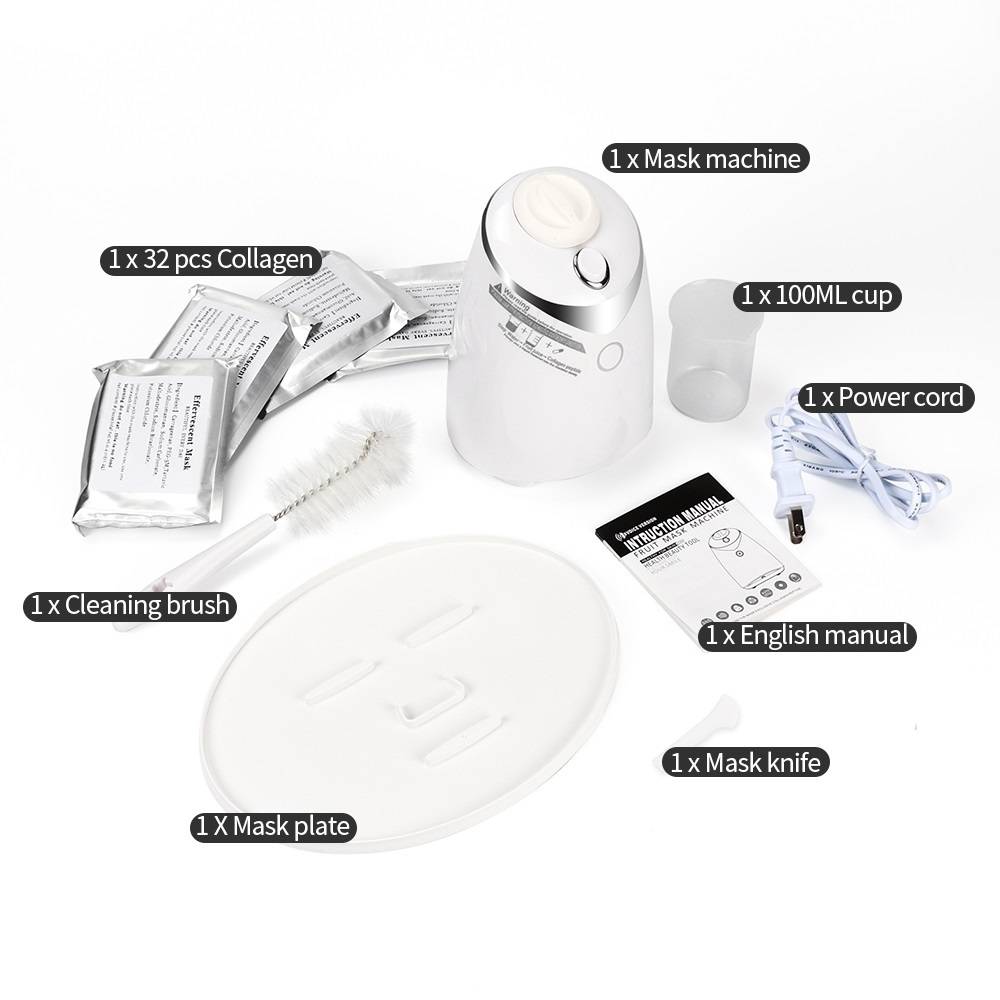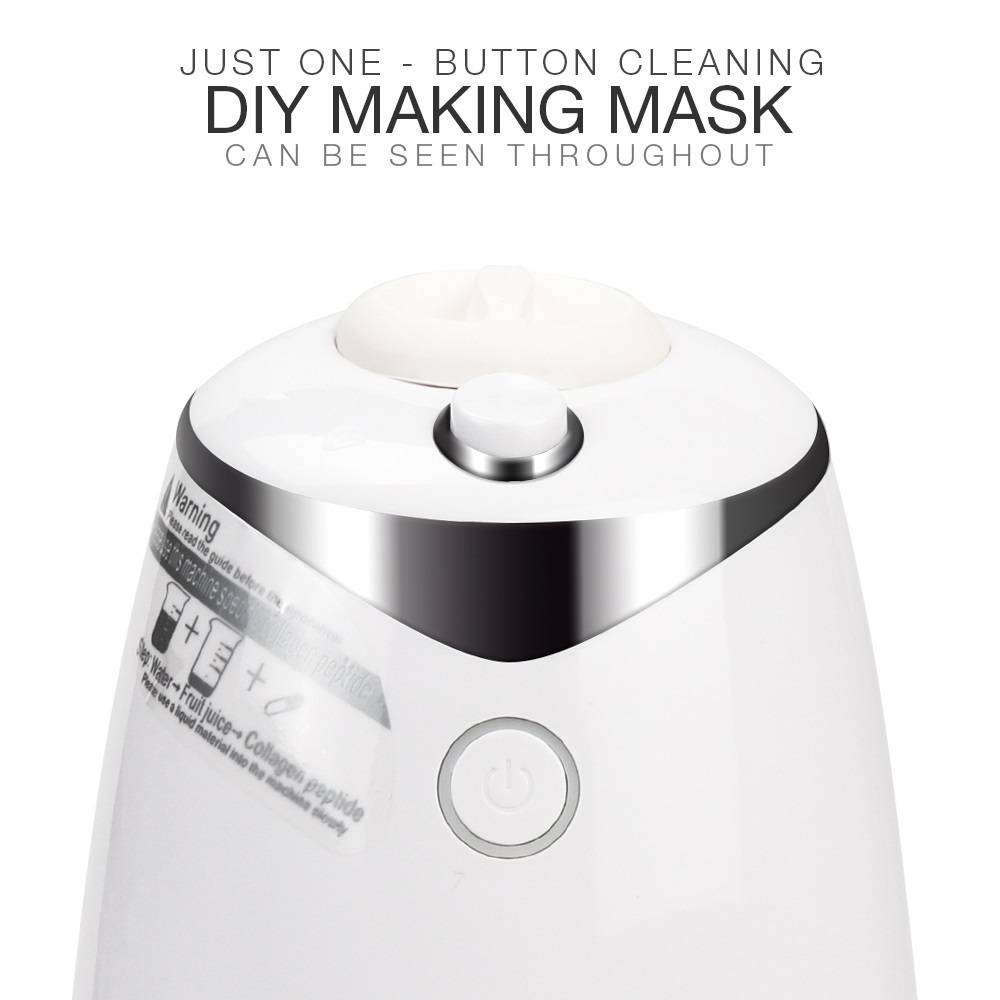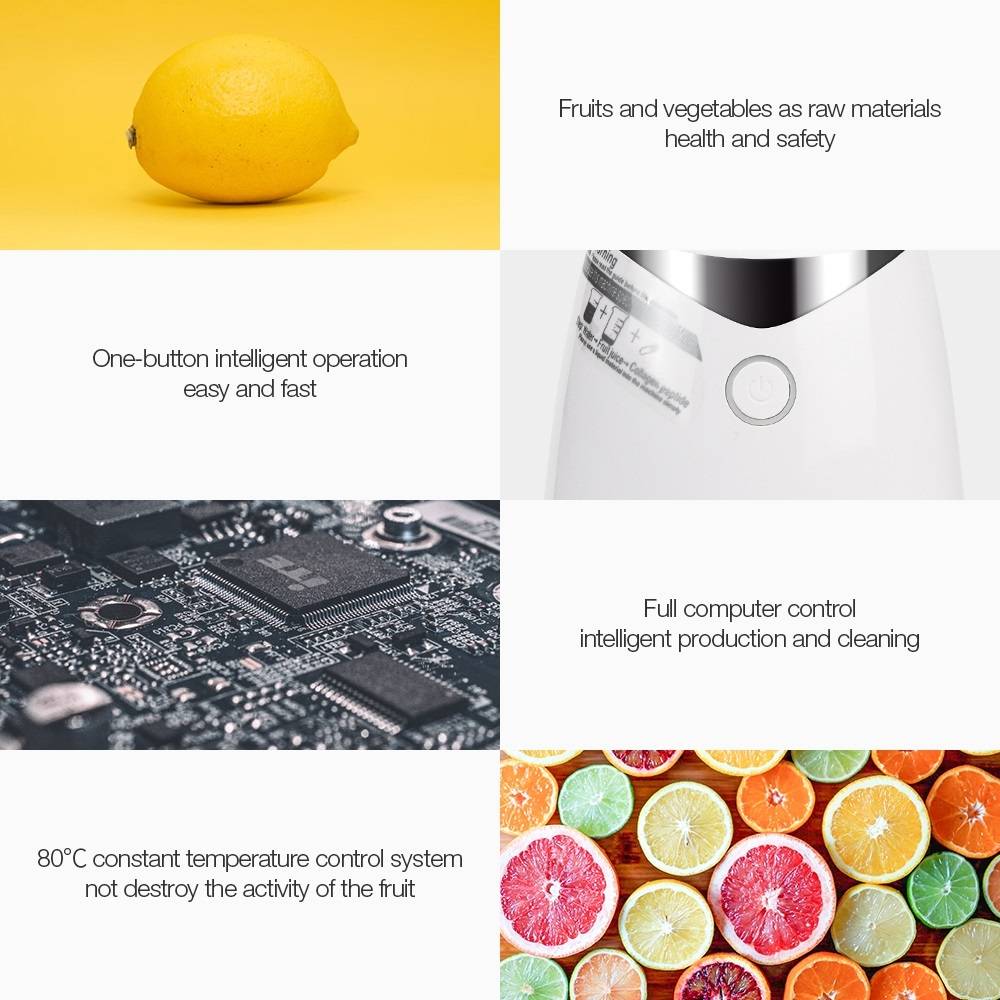 Fruits and vegetables as raw materials, health and safety
One-button intelligent operation,easy and fast
Full computer control,intelligent production and cleaning
80℃ constant temperature control system,not destroy the activity of the fruit