Privacy Policy / Processing of Personal Data & Consent Statement Regarding Sharing
Your privacy is important to Teknotiq. Therefore, a Privacy Policy has been established regarding the information we collect, use, disclose, process, share/transfer and store.
Personal Information Collection & Use
Personal data refers to any information relating to an identified or identifiable natural person. Personal information may be used to identify or contact an individual.
Algola Medya – teknotiq.com website of (Teknotiq); It is an online shopping web service that also offers general and special campaigns, promotions, discounts, promotions and similar opportunities. (hereinafter referred to as the "Online Store"). Teknotiq will be able to provide this service together with the updated Business Partners (hereinafter referred to as "Business Partners") located and updated on the teknotiq.com internet address.
You may be asked to provide your personal information while communicating with Teknotiq. Teknotiq may use this personal information in accordance with this Privacy Policy. Teknotiq may combine this information with other information to prepare and improve its products, services, content and advertisements.
The information you enter on our website or otherwise give to our website (except for your credit card information) is stored. For example, we collect information you provide when you place an order, register with us, email or call us, enter a sweepstakes, sign up for a club or a service such as gift registrations.
This information may include (but is not limited to) your existing and/or new information provided by you in any way and/or obtained through automated and non-automatic means:
Name surname
Post adress
E-mail address
Phone number
Identity Number
Shopping information
Mobile phone numbers
Date of birth
City ​​of residence
Gender
Nickname
Marital status
Level of education
Areas of interest
Enjoyment and likes
Location information that can be accessed due to electronic programs
etc.
This information may also include information you provide about other people, such as the name and address of the person to whom the order will be delivered.
Password, username, credit card information or other personal information is never requested from you via e-mail. This application called "Phishing" is a scam to steal your personal information. When you receive a message that appears to be from us but requests your personal information, you should not respond.
Deletion of Your Account
If you want to delete your account, simply follow the DELETE ACCOUNT instructions from the user panel. From the Account Details section, you can proceed to the Account Deletion section.
Your Consent Statement Regarding the Processing & Sharing of Personal Data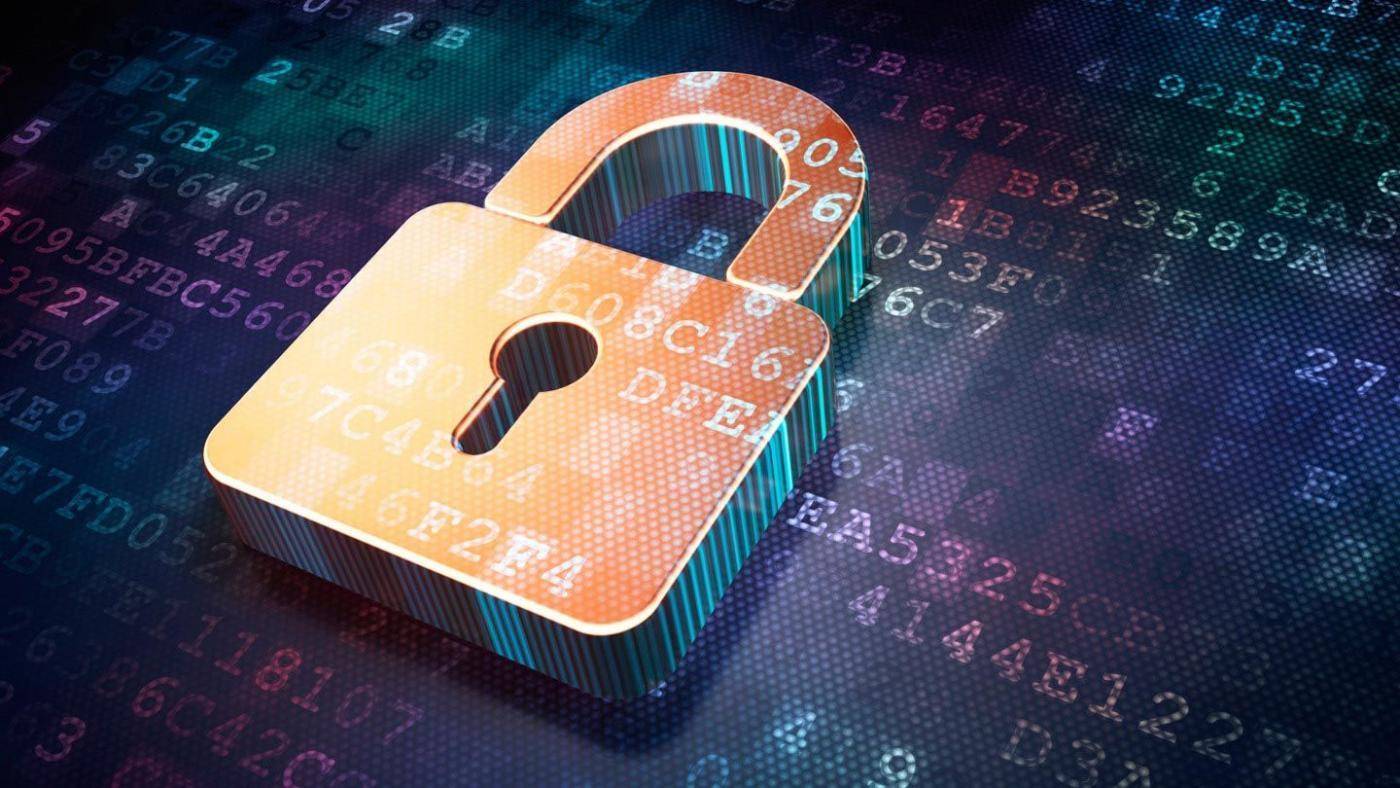 Your location information, non-personal information, which can be accessed due to your personal information and electronic programs mentioned above, to promote the goods and services of Algola Medya – (Teknotiq), to get to know its members and to increase its communication, to increase its image, to improve its products, services and communication, to be able to make customer satisfaction applications and information.
To be collected for use in auditing, data analysis, research, understanding trends, marketing and advertising services, to be kept in the data recording system, to be collected, recorded, and recorded by Teknotiq Family and its assistants for the purposes mentioned, not to exceed the maximum periods stipulated by the relevant legal legislation at home and abroad. system, to be used, stored in printed/magnetic archives, classified, combined, transferred, transferred, shared and processed within the scope of other legal regulations.
Institutions referred to as Teknotiq Family are Teknotiq's Management Shareholders, Management Shareholders and Teknotiq's subsidiaries, affiliates, subsidiaries, businesses, any representatives, service providers and/or subcontractors and affiliates of Teknotiq, GSM Operators/Social Sharing They are all kinds of persons to whom Teknotiq offers to transfer their rights and/or duties with their site.
These third parties are working together to provide better service;
Companies for which promotions, offers and competitions are prepared, suppliers whose assistance is sought in order to meet member demands more accurately and to eliminate technical problems, are agencies that receive consultancy for the support and development of marketing and advertising processes. Institutions that will use this information will only be able to access your information for the specified action in accordance with the privacy policy and data protection.
Teknotiq promises not to "sell" your data, your personal information for profit.
It undertakes to use your information only in the specified manner and for the purposes specified, and not to use it against the law (with its consent, consent) and laws.
Use of your personal information & Rights of Personal Data Owner
Topladığımız kişisel bilgiler Teknotiq'in en son ürün duyuruları ve gelecekteki etkinlikleri hakkında sizi bilgilendirmemize olanak vermektedir. Ayrıca, hizmetlerimizi, içeriğimizi ve reklamlarımızı geliştirmemize yardımcı olmaktadır. Duyuru listemizde yer almak istemiyorsanız, tercihlerinizi güncelleyerek dilediğiniz zaman ayrılabilirsiniz.
Kişisel bilgiler ayrıca, ürünlerimizi, hizmetlerimizi, içeriğimizi ve reklamlarımızı tasarlamak, sunmak ve geliştirmek için kullanılmaktadır.
Zaman zaman kişisel bilgiler, satın almalar hakkındaki mesajlar, kurallar, koşullar ve politikalarımızdaki değişiklikler gibi önemli uyarıları göndermek için kullanılabilmektedir.
Kişisel bilgileriniz, Teknotiq ürünleri, hizmetleri ve müşteri iletişimini geliştirmek için denetim, veri analizi ve araştırma gibi amaçlarla kullanılabilecektir.
When you participate in a sweepstakes, contest or similar promotion, your information may be used to administer those programs.
If you want to inquire about your information registered in the Algola Medya – (Teknotiq) database, correct/update your personal information and change your data sharing preferences, you can make this request through the following channels: +90 (542) 267 40 40 Teknotiq Customer Service Center / teknotiq.com / Teknotiq Mobil Application.
Unless otherwise stated, you agree to the storage, sharing and processing of your existing data for similar purposes listed in this article, even when your membership is terminated.
To learn whether your personal data is processed, whether it is transferred to third parties in the country or abroad, to request information if your personal data has been processed or transferred to third parties, to learn the purpose of processing personal data and whether they are used in accordance with their purpose, to learn whether these data are incomplete or incorrectly processed you have the right to request their correction and to demand your other rights in the Law on the Protection of Personal Data No. 6698.
In case of campaigns or opportunities, you should not give or make someone else use the username and/or password given to you for the teknotiq.com website and/or any other information you have created to take advantage of the campaign or opportunity. Since you are responsible for keeping them, if it is determined that they are misused by you or someone else, that the programs are abused, that any of the information you have declared is inaccurate/incomplete, all your rights and gains regarding your teknotiq.com website membership will be withdrawn, your membership may be terminated or other measures may be applied.
In this context, your existing personal data may be anonymized by Algola Medya – (Teknotiq).
All responsibility for disputes that may arise in these matters will belong to you, and all rights regarding teknotiq.com website membership will be lost. In case of loss or theft of the communication tool, marketing channel, contact information or other tool that may be activated in the future, which allows you to benefit from teknotiq.com website membership, you must notify the call center of this situation. It is accepted that you are responsible for any damages that may arise until the notification is made.
Teknotiq and its Business Partners can change the terms of service of the teknotiq.com website, suspend it, and cancel the membership.
Algola Medya – (Teknotiq) may make changes in this "Consent Statement Regarding the Processing and Sharing of Personal Data" from time to time, including in cases where it is mandatory within the framework of the legal legislation, and the Member will be able to follow the changes made at teknotiq.com.
Non-Personal Information Collection & Use
Your non-personal information, which is data that is not directly related to any individual, may also be collected. Your non-personal information may be collected, used, transferred or disclosed for any purpose. Below are examples of the non-personal information we collect and how we use it:
Information such as occupation, language, area code, location and time of use of the Site may be collected in order to better understand customer behavior and to improve our products, services and advertisements.
Information on customer activities can be collected from our website and other products and services. This information is aggregated and used to provide more useful information to our customers and to understand the most interesting parts of our website, products and services. The combined data is considered non-personal information in terms of this Privacy Policy.
When we combine non-personal information with personal information, the aggregated information is considered personal information as long as it remains aggregated.
Cookies & Other Technologies
Within the scope of Online Shopping service, technical communication files called cookies (small files placed on your hard drive) are used for various purposes such as improving the internet experience of the member. Personal data collected with the help of cookies can be shared with Business partners for the purposes specified in this text. You can set and manage your preferences for cookies at teknotiq.com and/or through browser settings.
Teknotiq website, online services, interactive applications, e-mail messages and advertisements may use other technologies such as "cookies", "pixel tags" and "web beacons".
These technologies help us better understand user behavior, show which parts of our website people visit, and measure the effectiveness of ads and web searches. Information collected with cookies and other technologies is considered non-personal information.
Teknotiq and its partners use cookies and other technologies in mobile advertising services to control the number of times you see the advertisement, to publish advertisements that interest you, and to measure the effectiveness of advertising campaigns.
Cookies and other technologies are also used to remember your personal information when you use our website, online services and applications. In these cases, our goal is to streamline and personalize your experience on Teknotiq. For example, knowing your name allows us to remember you the next time you visit the Teknotiq Online Store. Knowing your geographic location preference allows us to provide a tailored and streamlined shopping experience.
As with most websites, some information is automatically collected and recorded, such as Internet Protocol (IP) addresses, browser type and language, internet service provider (ISP), reference and exit pages, operating system, date/time stamp, and click data.
This information is used to understand and analyze trends, administer the site, learn about user behavior on the site, and gather demographic information about our user base as a whole. Teknotiq may also use this information in marketing and advertising services.
In some of our e-mail messages, link click URLs that link to the content on the Teknotiq website are used.
When customers click on one of these URLs, they pass through a separate web server before reaching the target page on our website. This link click data is tracked to determine interest in certain topics and to measure the effectiveness of our customer communications. If you do not want to be tracked in this way, you should not click on text or graphic links in e-mail messages.
Pixel tags allow us to send emails in a format that users can read and show us whether the email has been opened or not. This information can be used to reduce or eliminate messages sent to our customers.
Sharing with Third Parties
Teknotiq may provide certain personal or non-personal information to strategic partners working with Teknotiq to provide products and services or to assist Teknotiq's marketing activities towards customers. These partners will be shared on Teknotiq.com and will be updated from time to time. Personal information may only be shared by Teknotiq at home and abroad in order to improve our products, services and advertisements and in accordance with the rules of our Privacy Policy. With the signature of this contract, it is accepted that you also give your consent to the sharing of your personal data with the aforementioned partners.
Teknotiq may share aggregated User information with third parties such as business partners (including investors), the press, without including name and surname information.
Algola Medya – (Teknotiq), if we need to share your personal information according to the scope of the service/product received from the suppliers or performance assistants serving Teknotiq, it obliges them to have appropriate security measures within the confidentiality agreement to ensure the security of personal information with these service providers. prohibits them from using your personal information or disclosing your personal information to others.
Your credit card number is encrypted by our online credit card application and transmitted to your bank and is never shared with third parties.
Teknotiq, at its sole discretion, may require 3D payment options for its customers to complete their orders.
Teknotiq shares personal information with service provider companies that deliver products to you, manage and develop customer data, and provide customer service. These companies are responsible for protecting your information and may be located wherever Teknotiq operates.
Teknotiq may be required to disclose your personal information due to laws, legal processes, lawsuits and/or requests from the public or public authorities in or outside the country you live in. Your information may be disclosed when it is determined that sharing is necessary or appropriate on national security, law enforcement, or other matters of public importance.
These conditions also apply in case of Teknotiq's transfer, merger with another company and/or title change.
Algola Medya – (Teknotiq)'s Privacy and Data Security Policy and Enlightening Information on the Protection of Personal Data is published on the website teknotiq.com. You can refer here for more detailed information.
Use of Personal Information
Your personal information such as shopping information, name, surname, mobile phone numbers, date of birth, city of residence, gender, and location information that can be accessed due to electronic programs, your non-personal information, Derindolap Tekstil Sanayi ve Ticaret LTD. STI. It is collected in order to promote its goods and services, to know its members and to increase communication, to increase its image, to improve its products, services and communication, to make customer satisfaction applications and information, to be used in auditing, data analysis, research, understanding trends, marketing and advertising services. system and shared with the "Teknotiq Family" at home and abroad for the purposes listed. With the signature of this contract, it is accepted that you also allow the processing of your personal data and sharing it with the aforementioned partners.
Teknotiq takes all precautions, including administrative, technical and physical measures, to protect your personal information against loss, theft and abuse, as well as against unauthorized access, sharing, modification and destruction.
Teknotiq uses Secure Sockets Layer (SSL) encryption on online services such as online stores and all web pages where personal information is collected. To purchase products from these services, you must use an SSL-supported browser such as Safari, Firefox or Internet Explorer. In this way, you can protect the privacy of your personal information transmitted over the Internet.
Integrity & Retention of Personal Information
Teknotiq makes it easy to keep your personal information accurate, complete and up-to-date. Unless a longer retention period is required or permitted by law, your personal information is kept for the legally valid period to achieve the purposes set out in this Privacy Policy.
Access to Personal Information
By accessing your account from our site addresses, you can ensure that your contact information and preferences are correct, complete and up-to-date.
In order to provide location-based services regarding Teknotiq products, Teknotiq and its program partners may collect, use and share sensitive location information such as the real-time geolocation of your computer or device. This location data is collected anonymously in a way that does not identify you personally and is used by Teknotiq and its program partners to provide and develop location-based products and services.
If you do not accept this policy, you will not be able to use some location-based services offered by Teknotiq.
Third Party Sites & Services
Teknotiq websites, products, applications and services may contain links to third party websites, products and services. Products or services of third parties may be used or offered along with our products and services. Information collected by third parties, including things like location data or contact information, is governed by the third parties' privacy policies. We recommend that you learn the privacy practices of third parties from them.
If you have questions or concerns about Teknotiq's Privacy Policy or information processing, please contact us. Teknotiq may update this Privacy Policy from time to time. If we change this policy in a material way, a notice will be posted on our website along with the updated Privacy Policy.
Teknotiq Contact Information
Company Owners: Alper Uğuroğlu – Alp Uğuroğlu – Ramadan El Lawand
Teknotiq Company Address: Alacaatlı Mah. 3346/2 Sokak Rüyakent Sitesi B Blok No: 8/10 Çankaya / ANKARA
Teknotiq Phone-Fax: +90 (542) 267 40 40
Latest Update: 30.05.2022